Sorrows of the Foldable Umbrellas

"The Sorrows of the Foldable Umbrellas" is a children's theatre show that collaborates with kids' ideas and creativity. The kids and Gugumelo, a creature from Gugumelo planet, will turn into different objects in our daily life and rock the stage!
So, what kind of sorrows do the Foldable Umbrellas have?
In the world of Gugumelo, there are various kinds of aliens. Besides the horoscopes, there is a planet which is full of sundries deep inside the galaxy. Run by the Foldable Umbrellas, this place is for tourists to take a rest. Though there are only two of them, they can still run this planet smoothly with their special means.
Today, the Magnets and the Power Banks suddenly visit their planet. Because of their special needs, the Foldable Umbrellas feel panic. And yet, they can still solve the problems quickly. Unfortunately, several uninvited guests crashed into their planet and ruined their plans. They even make everybody distrust the management of the Foldable Umbrellas that are getting annoyed. Nevertheless, those tragedies never come once, and this sundries planet is now facing a serious crisis.
VENUE
Sands Theatre
DATE & TIME
5 Nov, 2022 (Sat), 8:00pm
6 Nov, 2022 (Sun), 3:00pm
CATEGORIES
Children and Adolescents' Performance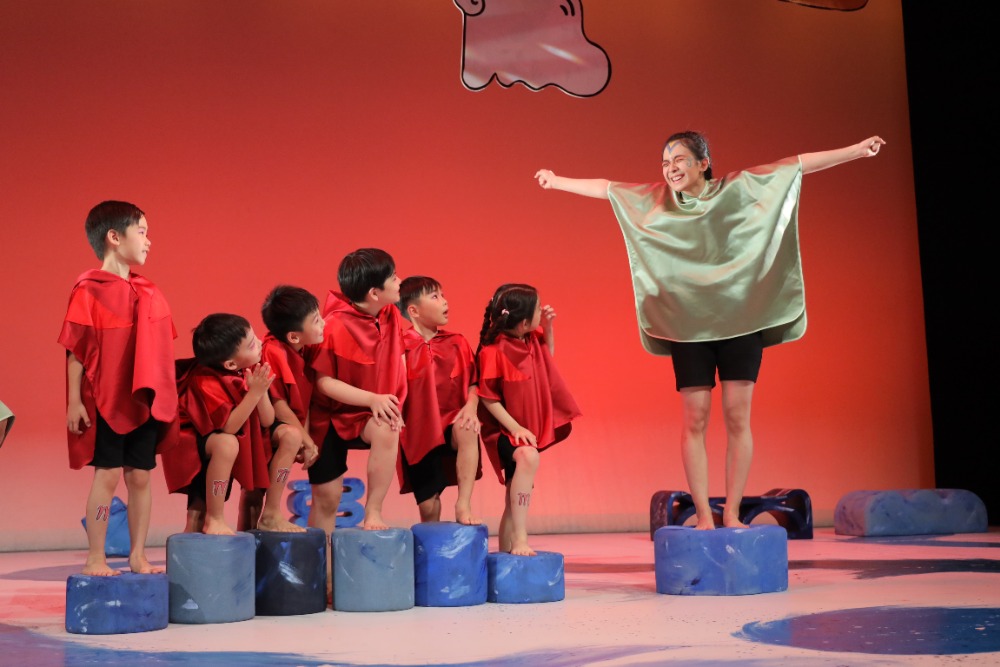 Show Ticket For One

A Reserve:MOP/HKD 120

*To ensure a successful admission, please purchase the show tickets from authorized channels only. To check the validity of your ticket, click here.